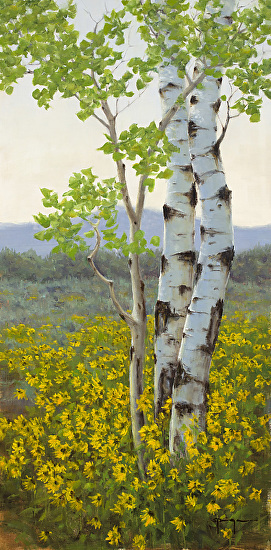 Plein Air Show at Elk Horn Art Gallery in Winter Park
- now through August 31st!
NEW GALLERY!
Cydney Springer Gallery at The Stanley Hotel!
Located in the lower level of The Lodge in The Amethyst Spa.
Aspen & Evergreen Gallery in Estes Park —September 6th
Cydney Springer & Cecy Turner - painting demo 10am-12pm
New work and reception 5-7pm
Rocky Mountain Plein Air Painters in Estes Park!
Sponsored by the Rocky Mountain Conservancy for the
Centennial Celebration of Rocky Mountain National Park!
September 17-28, 2014
Gala Opening at Fall River Visitor Center — September 25
Visit RMPAP.com for a full schedule!